VENICE
Description of the port area of Venice
The port of Venice is located in the Eastern Veneto Region, a polycentric area creating a strong urban and economical network.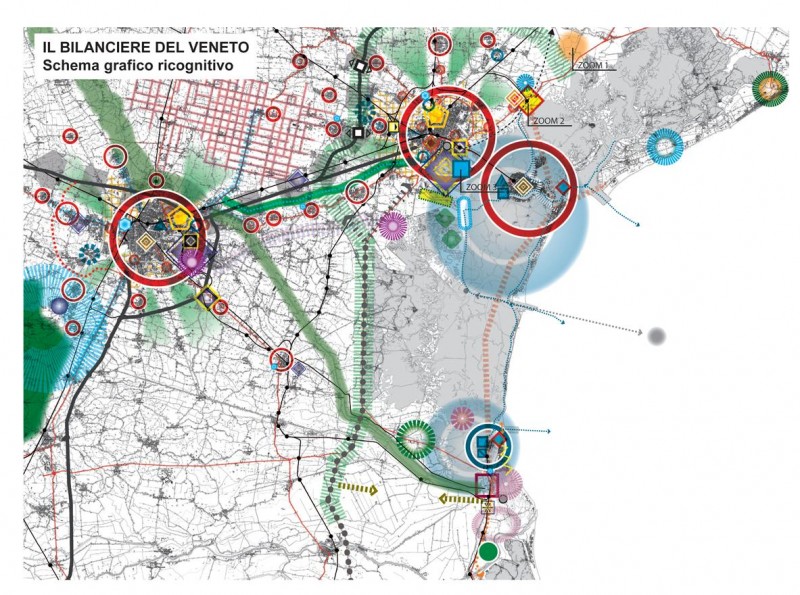 This area comprises:
the Venice port attracting a commercial and tourist volume of traffic which is one of the most important in the entire area of the Mediterranean sea;
the "Marco Polo" airport located on the mainland of the Venetian territory and 13 Km far away from the city centre of Venice;
the transport system (including highways and modern city rail links) connecting the economical strategically corridor of the Venice-Mestre and Padua's metropolitan areas.
The district of the port in the Eastern Veneto Region is located in the area of the Venice Lagoon.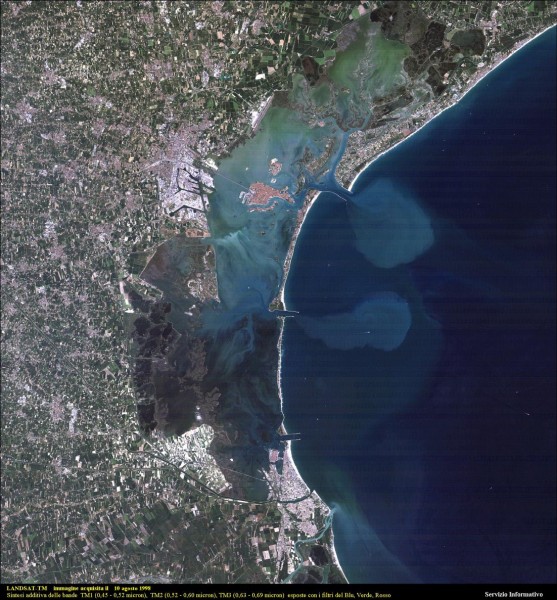 The lagoon is surrounded by an high urban density along the coasts and a fragile environmental and cultural heritage.
Lagoon surface: 550 km²; Littoral extension: 60 km
Water surface: 82%; Average depth: 1,2 m; Land surface: 8%; Mud flats: 10%
Salt marshes: 70 k;
Canals Network: 1580 km;
Surface of the drainage basin: 2000 km²

The Venice port is a huge structure of 20 km² – 2.000 ha with 30km of mooring quay and about 300 km network of road and rail. The port includes 13 commercial terminal: 10 industrial and 1 passengers with an heavy impact on the economic activities of the whole area (cargos, tourist cruises, shipyards etc..).
The port is committed to different strategic projects to enhance and boost its economical activities. The port's most ambitious projects for the Commercial area include:
a new container
Ro-Ro and off-shore terminals
new cruise ship terminals a large re-developed area with offices, leisure facilities, and a multi-storey car park
The Venice port is also in the process of implementing a green port strategy including the participation to the Association of North Adriatic Ports, the "Green Port" initiative and the provision of a "Blue flag" environmental protection certification.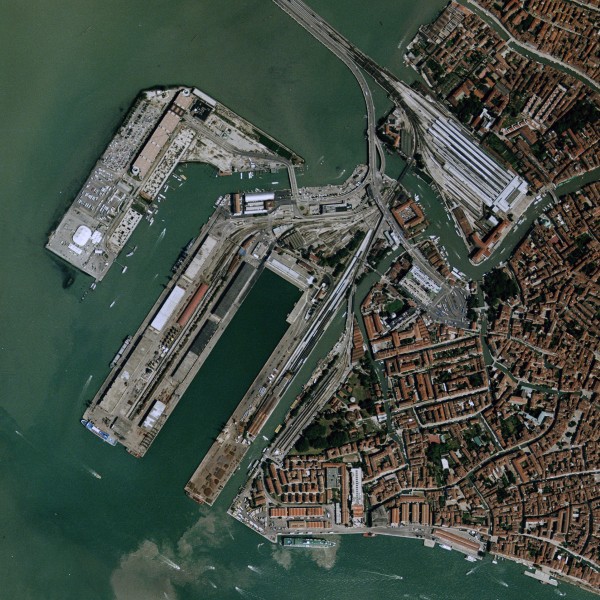 Problems and challenges
These three key concentric areas (the Eastern Veneto Region, the Venice Lagoon and the Venice Port) develop problems and challenges that are highly connected. Therefore the Lagoon environment and Venice cultural heritage constraints require detailed knowledge to draw the best scenario for sustainable development. This involves:
coexistence within the city of Venice of the home port, and transit inside the historical city main channels
design of a functional and efficient localization of port activities within the Venice lagoon context, in the frame of environmental compatibility assessment and reduction of air pollution
a knowledge-based approach for air-pollution mitigation and sustainable development of Venice port activities, managed by spatial planning policies at regional level, which includes the territory around the port
Expected concrete impacts of APICE
guidance to drive port-district expansion in the frame of Regional Masterplan (PTRC), strategic plan Venice – Padua and coastal urban plans;
promotion of agreements to mitigate emissions of docked-vessels in front of Venice
coordination with the sectoral plans (e.g. Air-quality and water-quality regional plans) actually in force in Veneto Region
More info on Apice and other Eu projects in the Veneto Region