Reducing emissions in Mediterranean port-cities. The final conference held in Venice on 8th November 2012
The final conference of APICE project was held in Venice on 8th November 2012 at the Palazzo Grandi Stazioni, Fondamenta S.Lucia, 23, in Venice (IT). The conference represents the final stage of 30 months of work and aims to provide a shared roadmap of actions to mitigate atmospheric pollution, in order to improve the air-quality status of the Mediterranean costs and allow a simultaneous economic growth of the territories involved.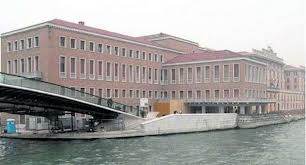 The participation of the European Commission - Directorate-General for Maritime Affairs and Fisheries and the European Cruise Council, together with local and international maritime operators, reflects the importance of the event.The conference reaffirms the centrality of the Mediterranean Sea and its port-cities in driving economic recovery after the downturn and stresses the need of concrete strategies for the reduction of emissions and to increase the energy efficiency in port areas.
Agenda is available here: APICE_final conference 8 November Venice.pdf
Morning section:
Supporting the sustainable growth of the Mediterranean harbor-cities. The EU policy to 2020.ppt Daniela Gritti, European Commission, Directorate-General for Maritime Affairs and Fisheries
Costs and benefits for reducing ship pollution, the perspective of ship-owners towards innovation and competitiveness.pptx, Robert Ashdown, European Cruise Council
In search of sustainable governance models for port cities: possibilities and constraints at the Programme level.ppt, Nuno Casimiro Vaz Silva, MED Programme
Summary of the scientific results achieved by APICE project.ppt , Salvatore Patti, ARPA Veneto
Towards common steps to curb emissions. The Transnational Strategy of APICE project .ppt , Elena Gissi, Veneto Region
Local strategies in a snapshot: Barcelona.pdf, Genoa.ppt, Marseilles.ppt, Thessalonikil.pptx, Venice.ppt
Between economic growth and good environmental status: the way ahead for the Mediterranean cities. Conclusions.pdf, Pierpaolo Campostrini, CORILA
Afternoon section:
Risks, challenges and mitigation actions in the APICE partners' area: between the scientific findings and new governance models in Barcelona.pdf, Genoa.ppt , Marseille.pdf, Thessaloniki.ppt, Venice.pdf . Pitch presentations by all APICE pilot areas